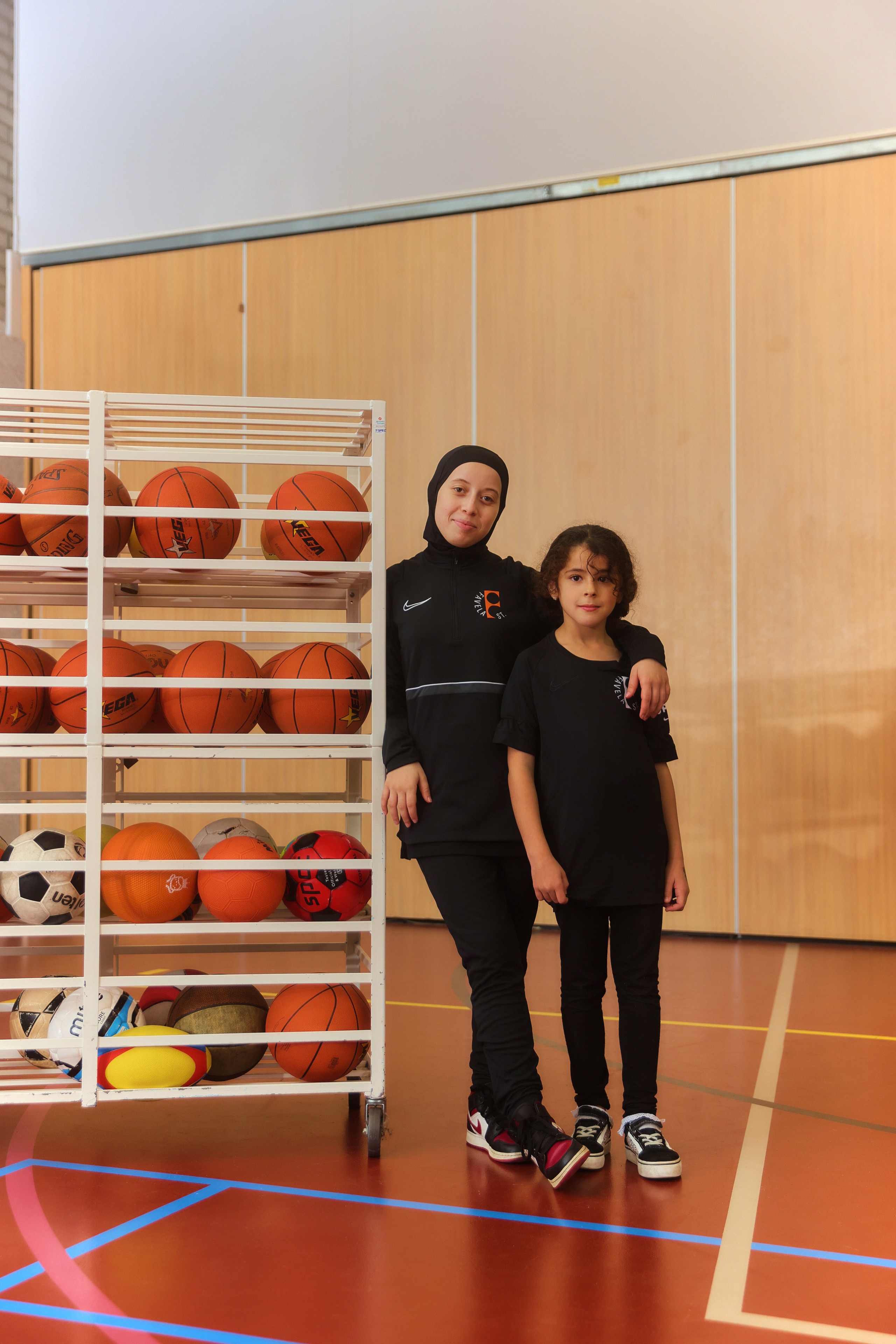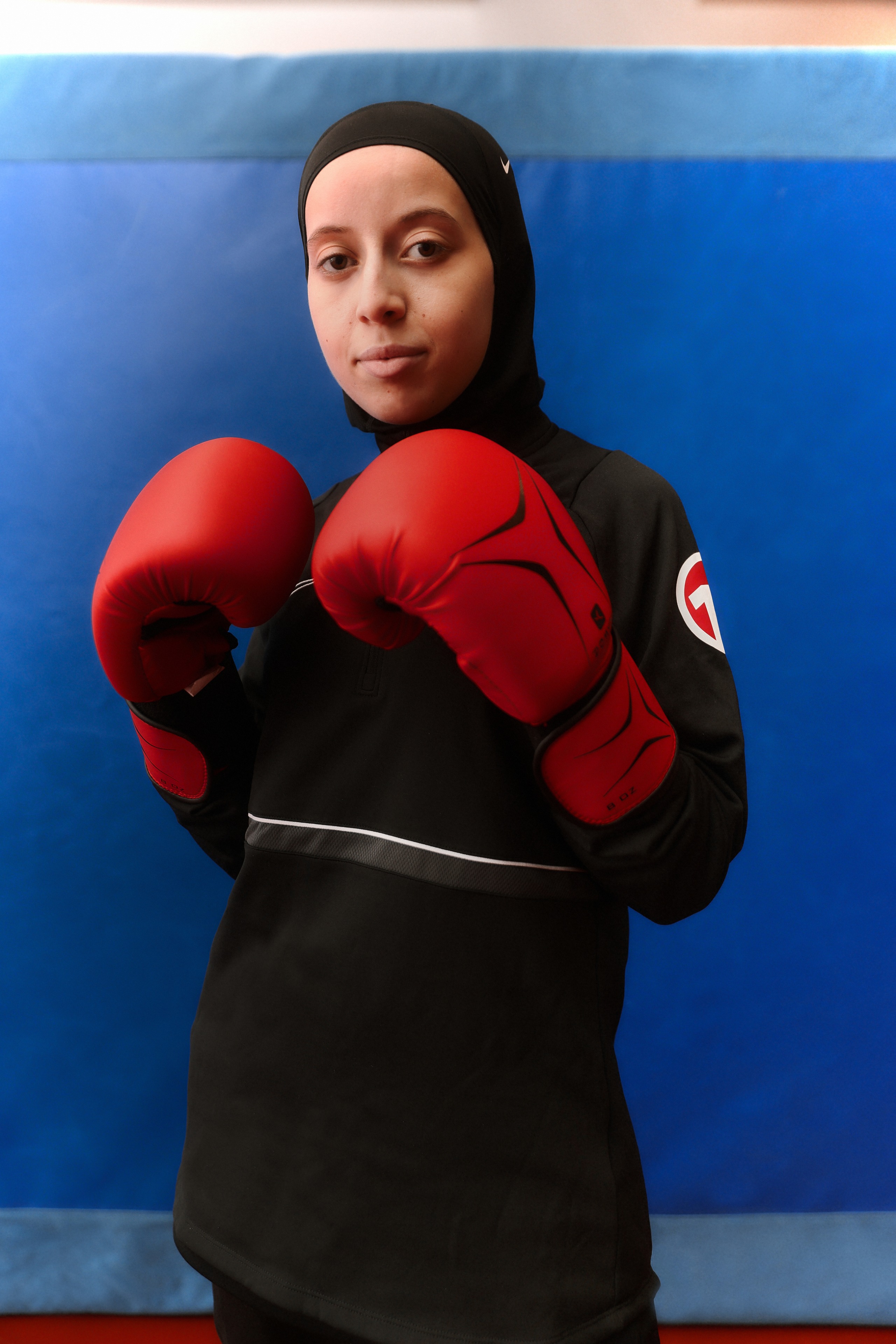 "There is always this thing that you have to prove yourself as a woman. Whenever they saw I played really well, I would hear 'she plays just like a boy' and I'm like, 'huh?' so, you can only be a good player if you play like a boy?!"
YASMINA SINA
Yasmina's ripple
To make football accessible for both young girls and boys in disadvantaged neighbourhoods, creating a new generation of role models to inspire and create positive change.
"SPORT BRINGS PEOPLE TOGETHER. WHETHER YOU'RE YOUNG, OLD, OR DIFFERENT CULTURE AND BACKGROUND. WE ARE ALL ONE AND THAT'S WHAT'S GREAT ABOUT SPORTS. IT'S NOT ABOUT WHO YOU ARE OR WHERE YOU COME FROM, BUT YOUR QUALITIES."
Born and raised in Amsterdam West, 18-yearold Yasmina would always play different sports with her cousins and at school, but she was always the only girl that would play football. Eventually she discovered kickboxing and found a new confidence within the challenging and physical sport.
It was through kickboxing that she was drawn to Favela Street, an organisation that focuses on creating the next generation of role models in sport. Joining the programme at the beginning of the pandemic to become a junior trainer, she was surprised by how it turned out to be more than just sport: "It was about mindset and I really liked that."
"A coach is someone that should understand kids. You shouldn't feel bigger than others, instead you should connect with the kids and build trust. I think that is very important. They should feel seen."
"If I had to name someone that inspired me, it would have to be my own trainer Houda. How she works, the projects she has, her network, the way she manages everything… I think it's really cool."
Growing up, Yasmina never had a role model due to there being lack of representation in sports. This meant that she was often insecure in her capabilities. Now, she's become a role model to the young girls that she coaches, empowering them by teaching them the skills to develop their own self-confidence.
"It's so great that brands like Nike are giving more visibility to sports women wearing the hijab. When I first started wearing the hijab and playing sports, people just didn't expect that from me. I am really glad there is more awareness around that now."