Amsterdam, The Netherlands
Our work in Amsterdam West focuses on young girls with a migration background.
We work on maintaining a positive mindset and building confidence and resilience in order to stimulate progress towards life goals. Of course, we also play sports together with the aim of improving group dynamics. A key aim is to encourage girls to inspire and support each other along their journey.
We provide our girls life-changing opportunities outside their neighbourhood via our extensive network and relations containing high-profile athletes and professionals from different fields.
Finally, the girls are supported in addressing their challenges and working on their own stories.









Favela Street Family Podcast
Favela ST. Family the podcast encouraged our girls to take up space and make their voices heard. Amsterdam girls talk to their rolemodels. Who inspires them, who are they curious about and what do they want to know about them?
Favela Street Family Podcast Ep 1
In the first episode, the girls, presented by Ouassima Tajmout have a conversation with one of their heroes. The topics, guests and questions are all done by the girls themselves. Our first guest is former world champion kickboxer Badr Hari with The Power of Sports.

Favela Street Family Podcast Ep 2
In the second episode, Fatima Zohra (14) & Yasmina (13) together with Ouassima Tajmout interviewDutch politician, climate activist and publicist Khautar Bouchallikht about Being Yourself.

Special Thank You
Guests Badr Hari & Khautar Bouchallikht
Host Ouassima Tajmout
Editorial Charisa Chotoe
Music FS Green
Editor Joep Wiertz
Space Lynk&Co Amsterdam Hub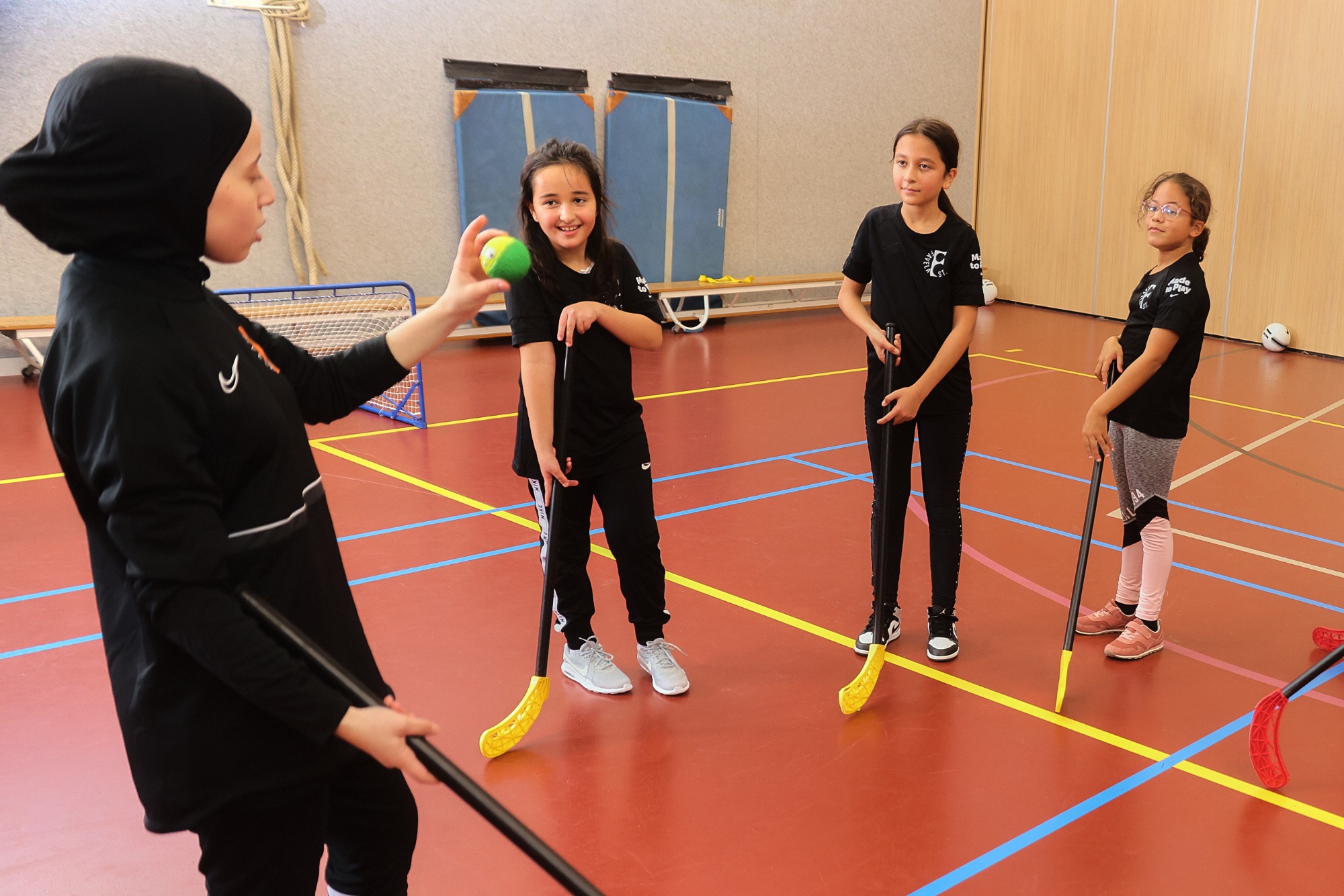 Programme
"I never expected to have so much fun and at the same time learn about myself and others. Favela Street surprised me in so many ways." Dounia el Gazouali
The Junior Coach
Programme
Through the Training of Trainers program, supported by the Nike Community Impact Fund, we offer young people the opportunity to be part of the Favela Street organisation by becoming a Favela Street junior coach. This is a chance to further develop their skills and knowledge and also to gain work experience and expand their professional opportunities and positive circle of influence.  
In the one-year program, our future coaches learn about creating a positive and pedagogically sound environment, how the brain of an adolescent works, how to stimulate a positive mindset and maximise motivation, how to organise sport activities for children and young people, and so much more. 
Special features from this programme include sessions on the sports hijab and sports bra. Our future coaches master dealing with topics of taboo and the importance of maintaining dialogue.
To put their newly acquired skills into practice, we connect junior trainees to our Favela Street Kids programme at our partner Islamic primary school El Amin and other likeminded programmes. We focus on increasing the number of female coaches with a migration background to provide visibility for the younger generation which is needed. 
By educating these young people in our methodology, we transfer our knowledge and experience to a younger generation. In turn, we believe they will create a sustainable impact in their community.