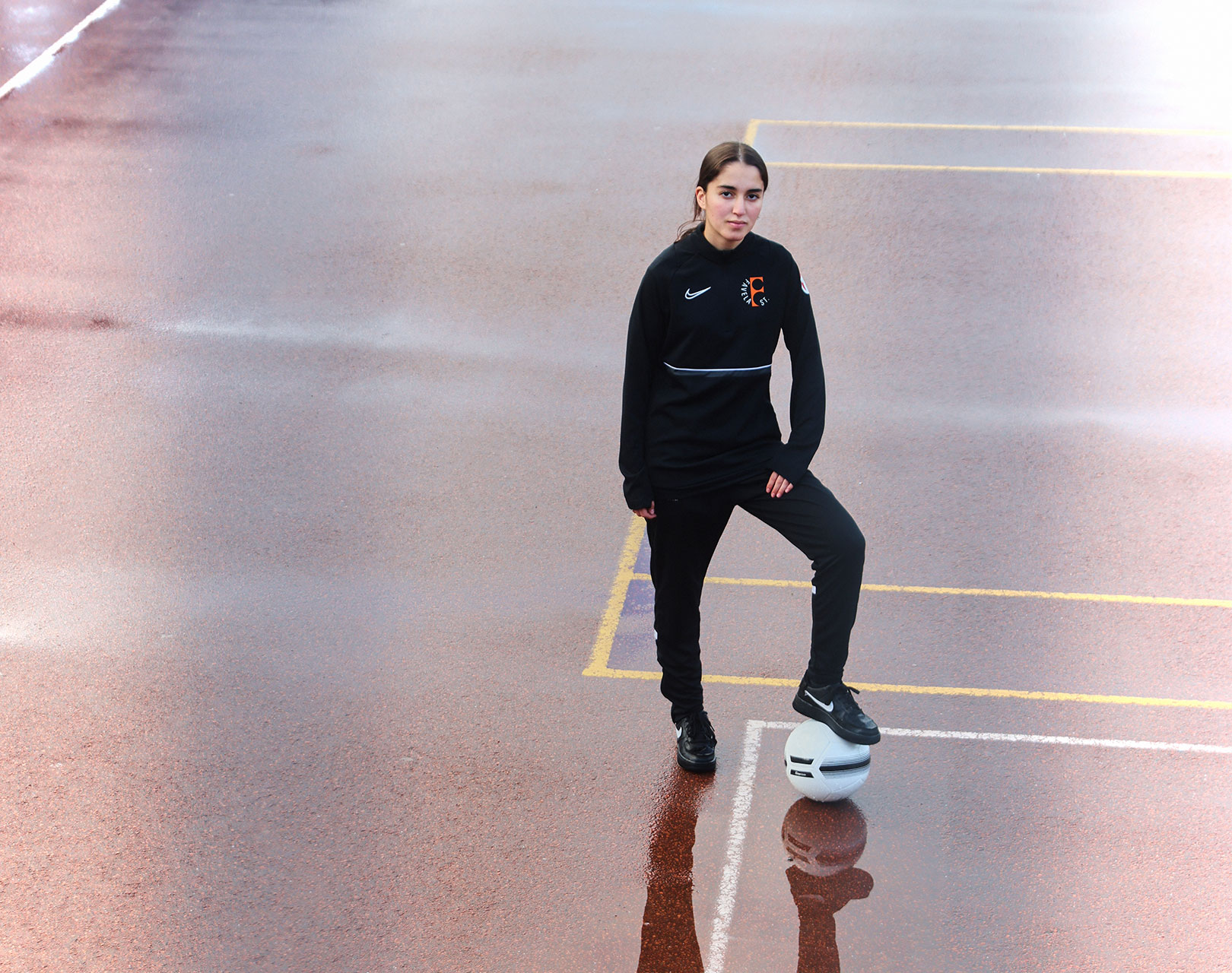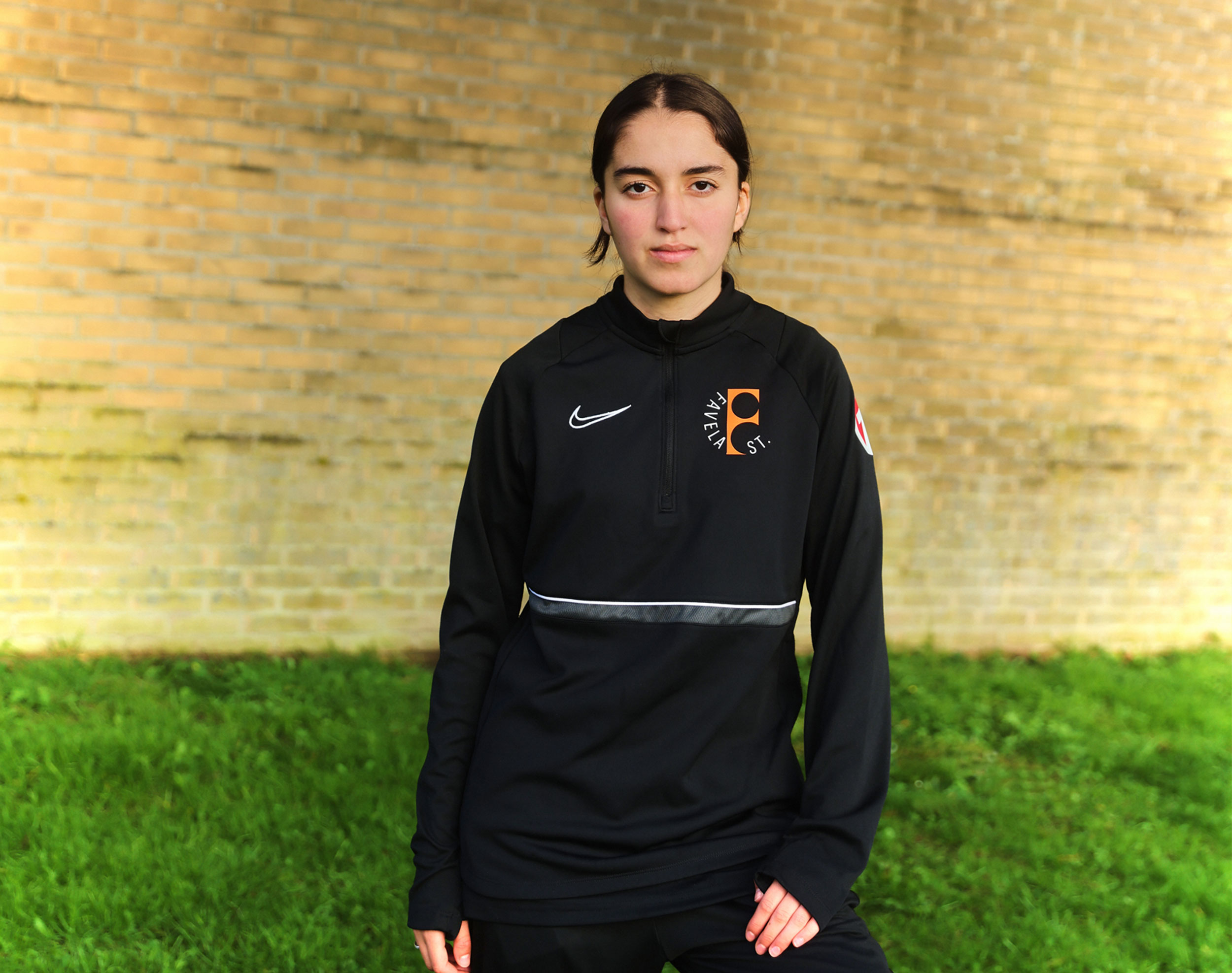 "As a girl, I was often left out. Even the other girls would say "Why are you playing with the boys, are you a boy?" At the beginning the people around me didn't accept it. But I am still me, I just love football"
NISRINE EL HAICHAR
Nisrin'es ripple
To make football accessible for young girls and boys in disadvantaged neighbourhoods, creating a new generation of role models to inspire and create positive change.
"THAT'S WHAT'S SO BEAUTIFUL ABOUT FAVELA STREET. IT DOESN'T MATTER WHERE YOU GO TO SCHOOL, WHAT YOU DO AFTER SCHOOL, OR YOUR BACKGROUND. FAVELA STREET DOESN'T LEAVE PEOPLE OUT, WHICH IS NOT ALWAYS THE CASE, ESPECIALLY FOR WOMEN OR GIRLS IN SPORTS."
Whilst still completing high school, 16-year-old Nisrine is also a dedicated coach at Favela Street. Growing up in Amsterdam West, she discovered her love for football at a young age, playing non-stop with her neighbours. It was then that Nisrine first realised that she was treated differently, as a girl playing football, however that didn't stop her from playing the sport she loved. "
Nisrine's unapologetic attitude to being who she is and doing what she loves is supported by her family, as well as Najet, a Favela Street lead trainer, who encouraged her to sign up for football clubs. After attending a football game, Nisrine was invited to join the programme by Favela Street founder Rocky Hehakaija. Part of Favela Street's mission to create a new generation of strong role models through the power of street football.
"For me, it's important that a coach is understanding. It's not only about getting the job done. You really have to do it with love and spend time with the kids ans appreciate them for who they are. There's so many types of kids and every personality is something you should take into account as a coach".
Through the Favela Street coaching programme, Nisrine is proud to have found her confidence and voice. She's learned to stand up for herself and set her own goals and limits: "At the beginning, I didn't really talk to people. I would isolate myself. Now after Favela Street, I have become more social and more confident. I stand firm on my feet and that is something I am very proud of."
Sport has always been an escape and a place where she can be herself. Now, she's helping young girls find empowerment through football, just like she did.