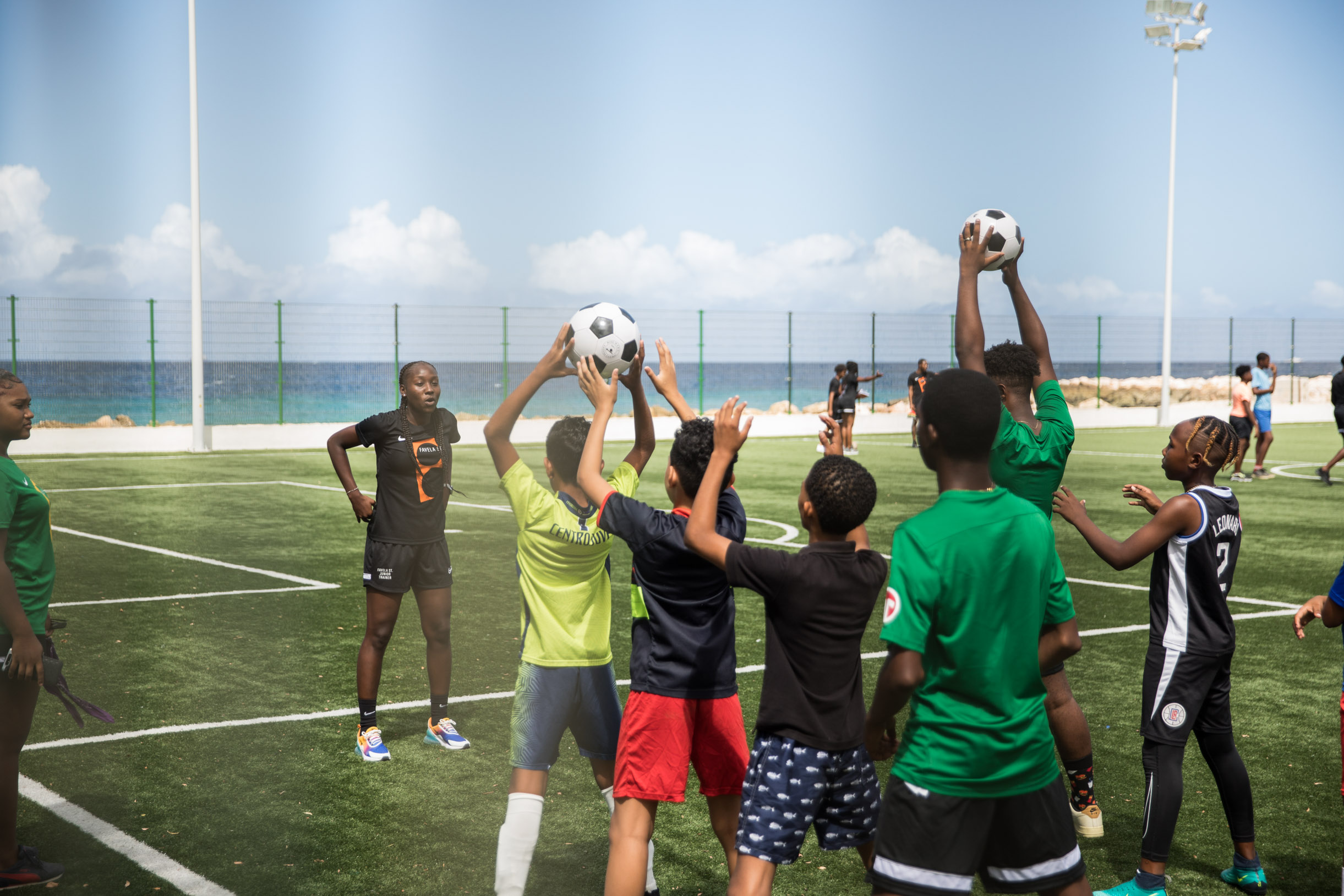 Contribute to the Favela Street movement.
By making a donation to Favela Street, you'll be supporting the essential work we do with young people across the world to foster positive, lasting change focused on individuals, leading to further impact on their wider communities. Ripple by ripple.
DONATION TERMS AND CONDITIONS
You donate to the Favela Street Foundation. Donation: any asset, including any monetary amount, gifted by a donor to the Favela Street Foundation, by means of electronic authorisation through the website of Favela Street or otherwise. Donor: a natural or legal person who donates, has donated or will donate a donation to the Favela Street Foundation. Favela Street is a non-profit foundation (stichting) without profit motive, where the social mission is paramount and all income spent on this mission. The Favela Street Foundation has been designated as a Public Benefit Institution (ANBI). Favela Street is registered in the register of the Chamber of Commerce under number 62319175.
Donation Terms
These terms and conditions apply to all donations made through our website www.favela-street.com. When donating, the donor-to-be is asked to do so accept conditions. The Favela Street Foundation reserves the right to change the conditions in the interim.
Rights and obligations of Favela Street Foundation
Each donation fully benefits Favela Streets its mission that empowers young people to take responsibility for their own futures and at the same time impact their communities – creating a positive ripple effect, through the power of sports. The Favela Street Foundation handles this with the utmost care with the information it needs to make the donation possible.
The Favela Street Foundation uses the personal data of each donor to process its donation. The Privacy and Cookie notice of the Favela Street Foundation applies to the processing of this personal data by the Favela Street Foundation.
Rights and obligations of the donor
The donor cannot derive any rights from a donation other than Favela Street uses the donation to fulfill its mission. The donor must have lawful control over the resources he/she uses to donate. A Donation is irrevocable. Recurring donations can be cancelled upon request by the Donor, by contacting us through our website.
Legal
Your donation and these donation conditions are governed exclusively by Dutch law application.
Thank you for supporting The Favela Street Foundation. If you have any questions or requests regarding a donation, please do not hesitate to contact us.