Favela Street has a collaboration with Nike Made to Play. Nike's initiative is dedicated to remove barriers and create more inclusive environments so that all kids have the opportunity to access and benefit from play and sport. We inspire girls to play, based on a strong belief in the power of sport to move the world. Kids aren't meant to sit still: they are made to play. Nevertheless, this generation of children is the least inactive. Girls with a non-Western background are the least active of all.
Houda Loukili developed the Favela Street Kids program. Growing up with a passion for kickboxing as a Muslim wasn't always easy for Houda. Despite this, her parents supported her all the way. She knows how important it is for (Muslim) girls to have support, motivation and inspiration to play sports when they grow up. That is why the kids program focuses on introducing young girls, from mainly Muslim backgrounds, to different sports and gives them the opportunity to visit local sports clubs.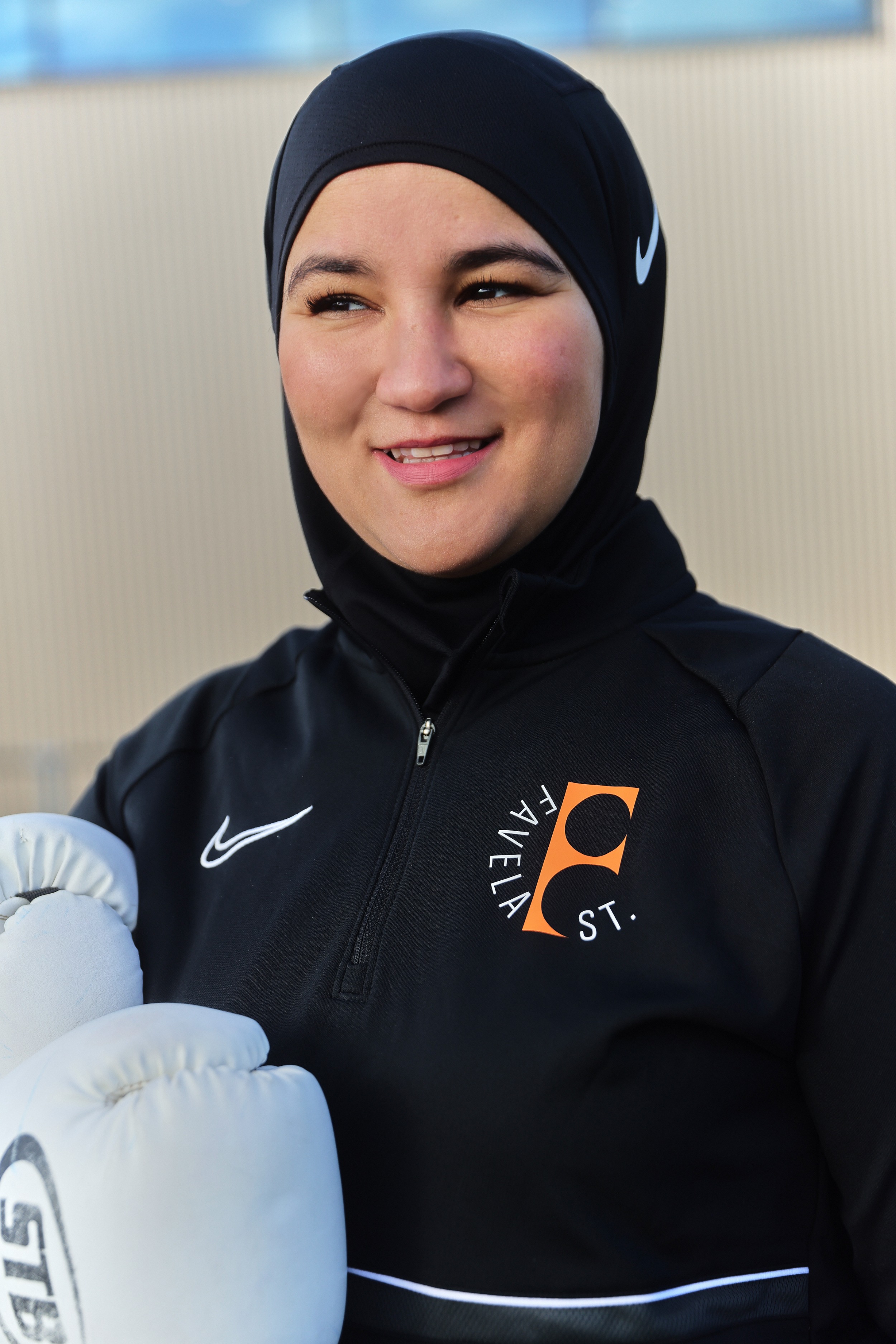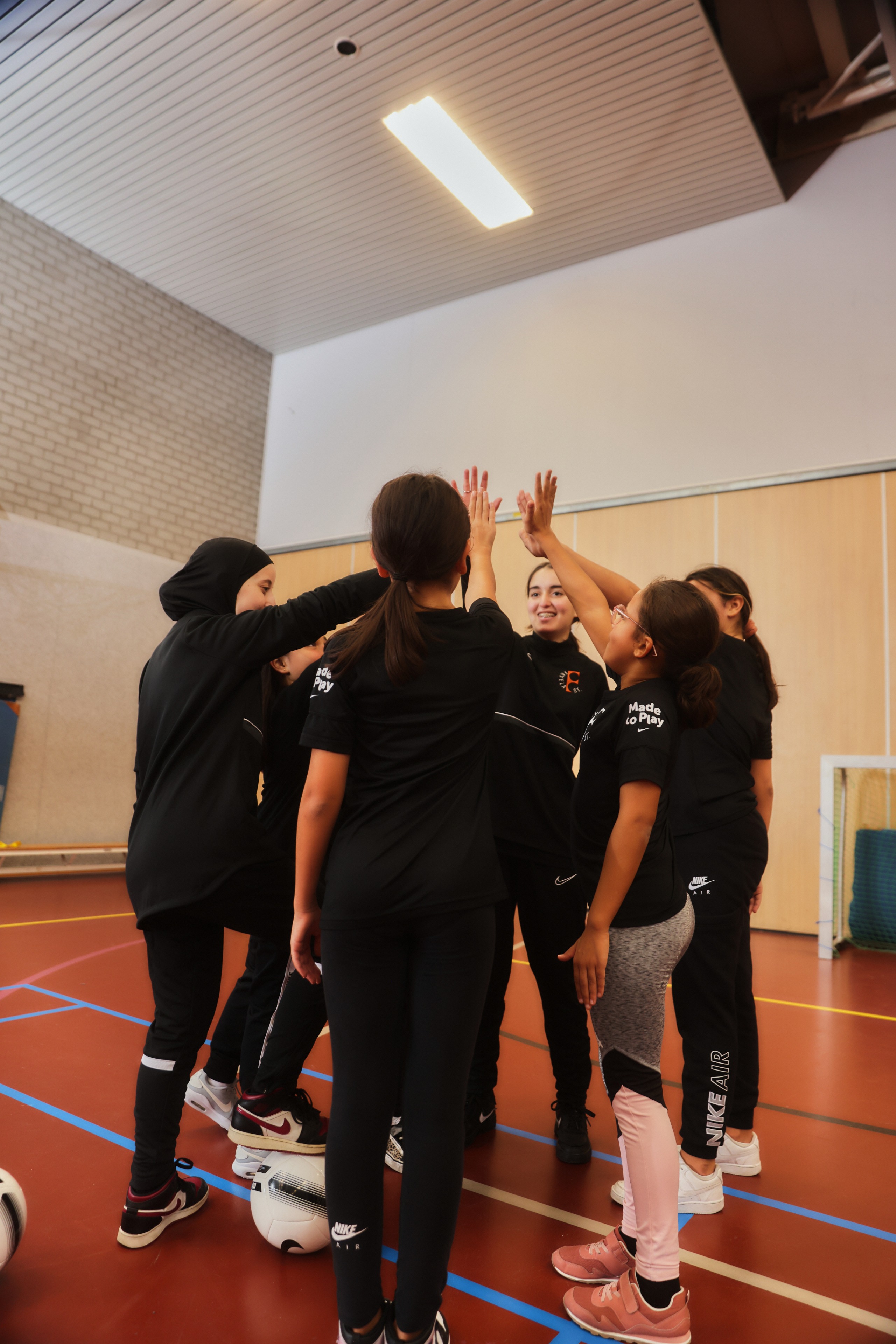 Programme
"We have trainers the girls can identify with. This is also important for the parents, to have someone that 'looks like us. I'm not only a teacher or a coach, but also someone who can show them that"
Programme
With our partner, Islamic primary school El Amien in Osdorp Amsterdam, we offer a programme for the full school year to a selected group of 40 girls (8–12 years old).
The programme is led by Houda and trainer Nihad Sahili, supported by a group of 10 Favela Street junior trainers: girls who finished our Training of Trainers programme.
In the Favela Street Kids programme, the girls are introduced to different sports by guest trainers, visit local sport clubs and work on their personal development. The programme also includes parent participation, offering them information about the benefits of playing sports, funding and accessibility of membership for sport clubs, and a hijab session.